This course is aimed at aviation professionals (engineers and pilots) looking to gain an understanding of the flight test field. Participants initially receive instruction on flight test fundamentals including risk management, report writing, civil certification and a variety of subjects necessary to all flight testers. Instruction continues with an overview of the most important aircraft performance, flying qualities and avionics systems flight tests emphasizing compliance to civil and military specifications. The course is a mixture of academic lectures and practical exercises taking place on different types of aircraft and simulators. During the practical exercises students get the opportunity to apply the flight test principles taught in class and get exposure to a variety of flight test techniques and data gathering methods while they are also provided with some hands-on experience.
The basic program covers:
Introduction to Flight Test
Flight Test Instrumentation
Safety and Risk in Flight Tests
Report Writing
Cockpit Assessment
Civil Certification
Test Planning
Overview of Aircraft Performance Theory
Aircraft Performance Flight Test Techniques
Overview of Aircraft Flying Qualities Theory
Flying Qualities Flight Test Techniques
Handling Qualities Testing
Variable Stability
Introduction to AFCS
Operational Test & Evaluation
Introduction to Avionics
Overview of Avionics Systems Principles
Avionics Systems Flight Testing
Cockpit Workload
Start dates: On-site in July/August 2024

The new facility features a 27,000 sq.ft. hangar, big enough to house ITPS's expanding fleet of aircraft. The administration and classroom building have been extended by 15,000 square feet and feature six additional classrooms, a simulator centre, a state of the art Telemetry Room, additional student facilities and change rooms. The new building features additional briefing rooms, a flight crew ready room and much enlarged canteen area.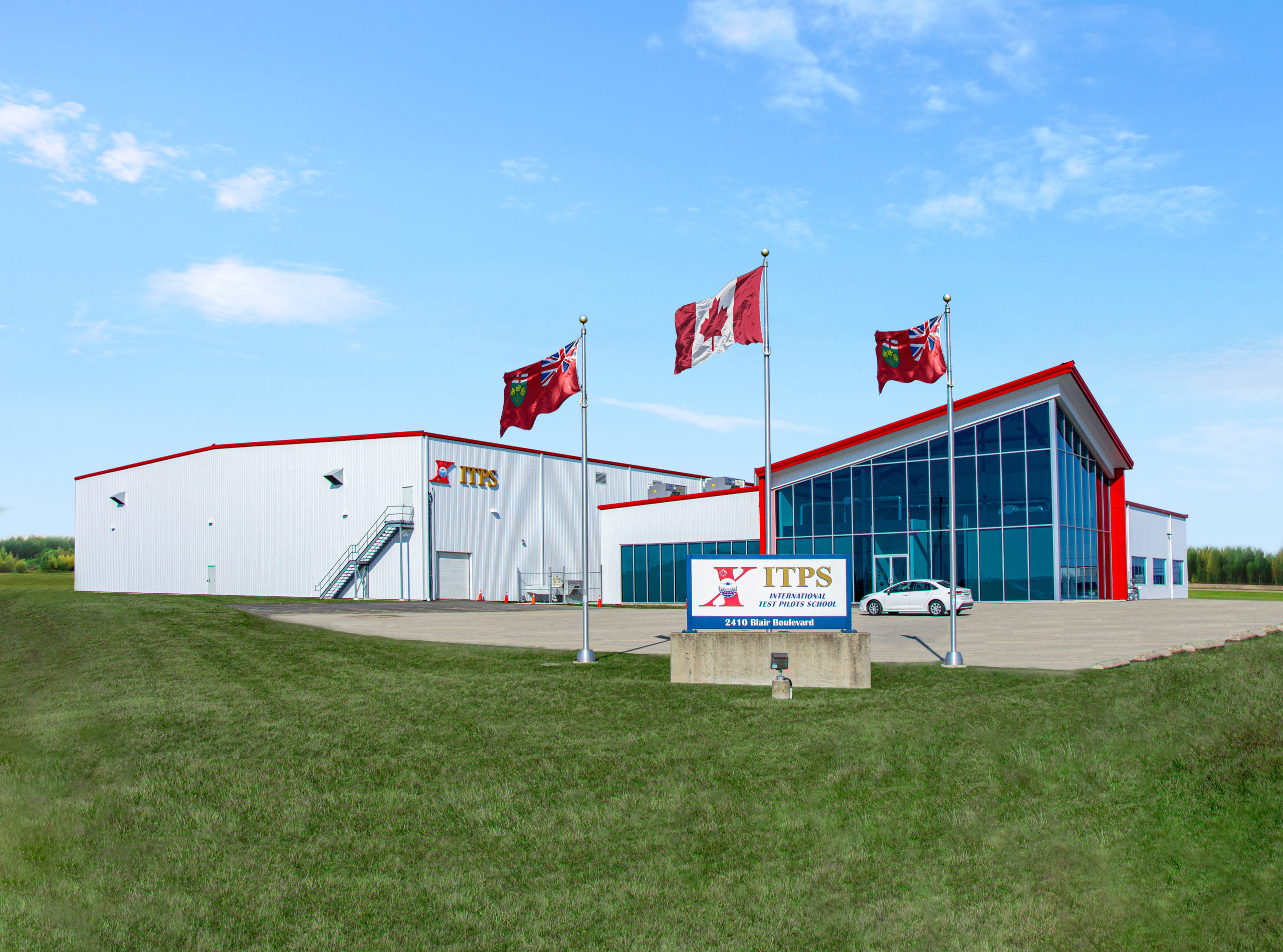 CYXU is a modern regional airport 5 nm north east of the city of London, Ontario. The airport is an international gateway airport with direct flights from Chicago and Detroit and Immigration and Customs facilities. It is as of 2009 the 20th busiest airport in Canada, which makes for efficient school operations with little to no delays due to traffic. The airport is south of Toronto and outside the Toronto (CYYZ) FIR and has close access to large sections of Class E and G airspace minimizing transit times for the execution of flight exercises which can be flown up to FL180 on a VFR flight plan but are Controlled VFR (CVFR) with flight control by Toronto Center above 12000 feet. Two dedicated test areas Delta and Juliet a low altitude one to 12000 and a high altitude one over Lake Huron, up to FL350, north west of London may be used by the school under an agreement with NAV Canada, the Canadian Air Traffic Control Authority. The school therefore enjoys a very favourable air traffic environment for its training operations.