This course focuses on aerosystems and their application in the context of a modern combat aircraft developmental flight test program. The course commences with the ergonomics and man-machine interface considerations for modern fighter cockpits, assessment methods for modern integrated fighter avionics systems. The importance of focusing on mission suitability by setting up relevant, mission-oriented tasks whilst building an understanding of cockpit workload and suitability testing in current-generation fighters. Additionally, this course addresses the physical principles of electro-optical sensors and devices, their necessity for airborne night operations and the engineering solutions to render the aircraft cockpit compatible with Night Vision Goggles. Methods to ensure the compatibility of cockpit lighting with NVGs and test and evaluation methods in accordance with industry best practice.
Admission: TPS graduates or have a similar background.
Topics:
Introduction to Avionics Systems Flight Testing
Anthropometrics and Ergonomics
Fighter Cockpits
Avionics Software
Computing and Integration
Displays, HDD, HUD and HMDs
Electromagnetic Spectrum and Communication
Inertial Navigation Systems
Navigation Sensors
Radar
Electro-optics (FLIR and NVG)
Sensor fusion
Electronic Warfare Testing
Start Date:       On demand
Duration:         4 weeks 
The new facility features a 27,000 sq.ft. hangar, big enough to house ITPS's expanding fleet of aircraft. The administration and classroom building have been extended by 15,000 square feet and feature six additional classrooms, a simulator centre, a state of the art Telemetry Room, additional student facilities and change rooms. The new building features additional briefing rooms, a flight crew ready room and much enlarged canteen area.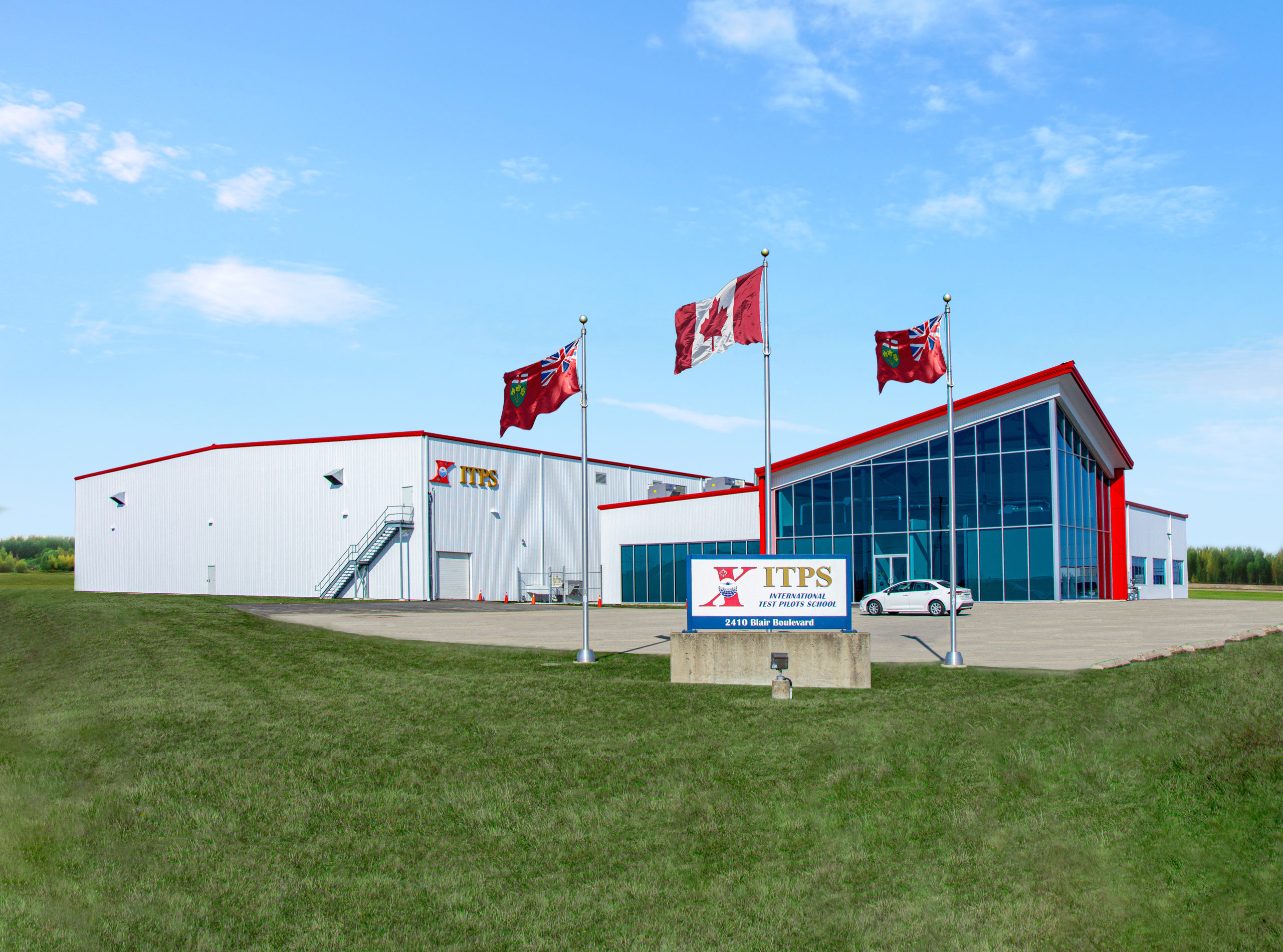 CYXU is a modern regional airport 5 nm north east of the city of London, Ontario. The airport is an international gateway airport with direct flights from Chicago and Detroit and Immigration and Customs facilities. It is as of 2009 the 20th busiest airport in Canada, which makes for efficient school operations with little to no delays due to traffic. The airport is south of Toronto and outside the Toronto (CYYZ) FIR and has close access to large sections of Class E and G airspace minimizing transit times for the execution of flight exercises which can be flown up to FL180 on a VFR flight plan but are Controlled VFR (CVFR) with flight control by Toronto Center above 12000 feet. Two dedicated test areas Delta and Juliet a low altitude one to 12000 and a high altitude one over Lake Huron, up to FL350, north west of London may be used by the school under an agreement with NAV Canada, the Canadian Air Traffic Control Authority. The school therefore enjoys a very favourable air traffic environment for its training operations.