Williams Grac Joins the ITPS Team!
April 25, 2021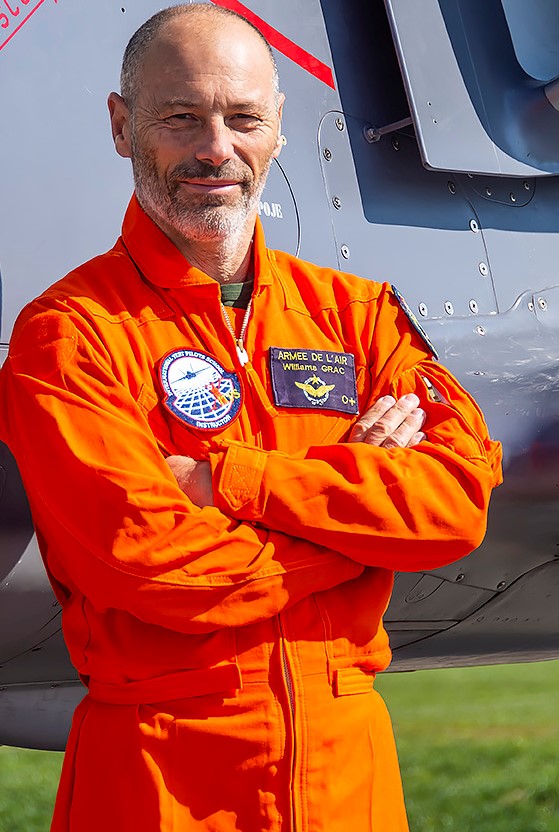 The International Test Pilots School (ITPS) is pleased to welcome Williams Grac to our team. Williams is joining our expert cadre of instructors as a Fixed Wing Test Pilot Instructor.
Williams was previously the Director of the French test pilot school, L'école du personnel navigant d'essais et de réception (EPNER). Williams career in the French Air Force included operational roles as a heavy transport pilot on the C-160. He has amassed over 5,000 flight hours on more than 80 aircraft.
A graduate of the USAF Test Pilot School, his professional flight testing experience includes leading the A-400M expert team into service and as Chief Test Pilot at the French Flight test Center at Istres. As an experimental pilot and flight test instructor, he holds the EASA Flight Test Rating CAT-1 and Flight Test Instructor FTI (A rating). Williams is a War College Graduate (Collège Interarmées de Défense, France) and holds an MSc. in Flight Test Engineering (Air University, USA), and from Institut Supérieur de l'Aéronautique et de l'Espace Engineering degree (ISAE Supaéro), a French Air Force Academy Engineering degree and an MSc. in Aeronautical Engineering (Aix Marseille University, France).