Thiago Macedo – Test Pilot Instructor (FW)
September 26, 2022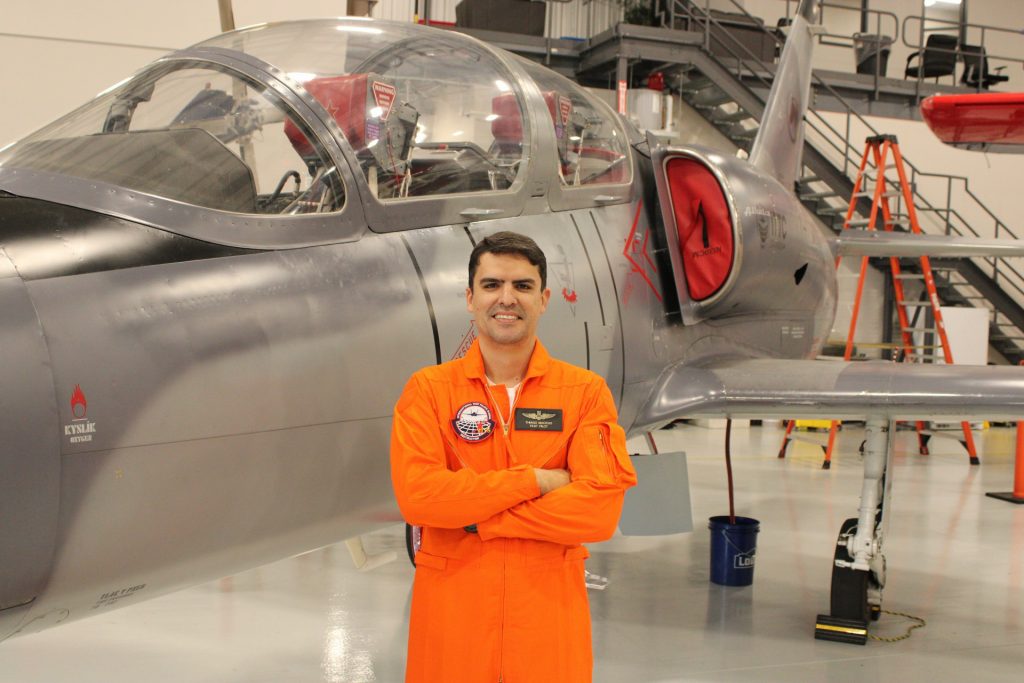 ITPS has welcomed Thiago Macedo to the team! He is a Fixed Wing Test Pilot Instructor with over 2,300 flight hours in more than 40 aircraft types, including Fixed and Rotary wing types (jets, turboprops, single- and multi-engine).
Thiago was commissioned in 2006 by the Brazilian Air Force Academy. He had most of his operational flight experience as a fighter pilot flying A-29s Super Tucano and AMXs. In 2016, he graduated as a Fixed Wing Experimental Test Pilot from the United States Naval Test Pilot School (USNTPS). Since then, Thiago participated in several flight test programmes including weapons integration, High AOA, STOL, systems tests and operational evaluation.
In 2019, Thiago was integrated into the Brazilian Test Pilot School (EFEV) as a Flight Test Instructor working as Chief of Flight Training and Safety Officer. He taught all aspects of flight testing (performance, flying qualities and systems) being especially dedicated to Advanced Flight Controls Systems. As a Flight Test Instructor, he contributed extensively to the graduation of Brazilian CAT-1 and CAT-2 flight test professionals.
Thiago stated that "being a Test Pilot Instructor at ITPS is a unique experience that allows the opportunity to share experiences with extremely skilled and experienced flight test personnel from roughly 13 different nations. Likewise, teaching international students challenges flying and teaching skills as an instructor test pilot. At end of the day, I am learning every day at this school." Happy to have you at ITPS Thiago!