Let's talk about quality of training……………….
November 25, 2020
By Giorgio Clementi, President, ITPS Canada
The International Test Pilots School is experiencing unprecedented growth and recognition from the aerospace industry and the flight test community. It has taken twenty-nine years since I first started as a junior flight test engineer at ITPS to get to where we are today. The one, singular focus of the organization from those early days has been to provide quality instruction, by the most qualified experts with opportunities to apply test methods on the most modern aircraft. That philosophy led to collaboration with Airbus in the late nineties which saw ITPS students fly the A320, A340 and Beluga aircraft in Toulouse, conduct a weapon testing campaign in South Africa and fly the VISTA F-16 with CALSPAN in the USA. Whilst in those early days the owned aircraft assets were few, ITPS students were exposed to some of the latest technologies and no expense was spared in ensuring they obtained a world-class education in flight testing.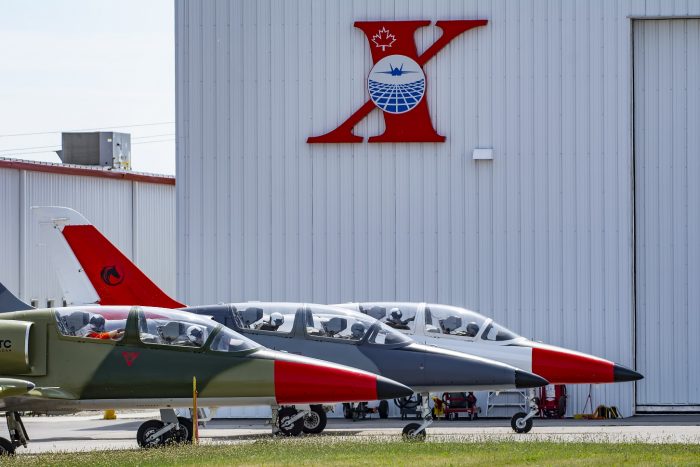 Today sees ITPS in Canada with one of the most modern flight-testing facilities in the world, a fleet of twenty-one aircraft including eleven jet trainers, a unique simulator training centre with both fighter and transport aircraft simulators, and comprehensive flight test instrumentation and telemetry facilities. The focus on quality remains and is best attested to by students and sponsors. Leonardo Helicopters chose ITPS to qualify its flight test engineers. That collaboration has included ITPS students from other organizations conducting exercises at the company's flight test facility in Italy. Giuseppe Afruni had this to say about the relationship "Leonardo Helicopters has been collaborating with the International Test Pilots School since 2017 and a number of our flight test engineers have attended training courses in Canada. As the Head of Flight Test, I have been very satisfied with the results and the quality of the training provided by ITPS".
That satisfaction is shared by former students. According to Nunzio Caccavo, Lead Flight Test Engineer at Airbus, Toulouse. "The training provided by ITPS was essential in preparing me for a career in civil aircraft flight testing." ITPS provided training of exceptional quality by world-class experts. It fully prepared me with the necessary fundamental skills to succeed as a flight test engineer." Nunzio graduated from ITPS in 2011 has since gone on to specialize in civil transport aircraft flight testing at Fokker Services and latterly as Lead Flight Test Engineer at Airbus.
ITPS is unique amongst schools of flight testing in offering a dedicated experimental test pilot course exclusively for civil pilots from the industry. EASA approved, this course exceeds the minimum regulatory requirements set by the authority by considerable margins considering both academic lecture hours and flight hours yet is shorter and considerably less expensive than the traditional one-year course. Most importantly is entirely focused on preparing test crews for developmental and certification flight test of civil aircraft. Taught by one of the most qualified and experienced instructor teams available anywhere, the ITPS EASA approved programs are focused on the aerospace industry's requirements and were designed with the industry's manpower and budget realities firmly in focus. Including contributions from two former Heads of Flight Tests at Airbus, Claude Lelaie and Fernando Alonso as well as former Chief Test Pilot for the Bombardier C-Series, Chuck Ellis, the programs provide excellent preparation for civil flight test crews. The results speak for themselves with repeat business from Airbus since 2017. ITPS recently secured a three-year contract for test pilot and flight test engineer training from the European Aerospace giant.  The recognition comes not only from industry but also from military customers. Many ITPS customers face the challenges of limited budgets and have opted for specially tailored shorter programs such as ITPS's military CAT-2 option. One such customer of long standing is the Belgian Defense. Philippe Goffin a fighter pilot with the Belgian Defense was ITPS's first test pilot trainee in Canada. "The Belgian Defense has been training test pilots at ITPS on a regular basis since 2004. The quality of training is essential to the Belgian Defense as our test pilots are expected to undertake the whole spectrum of flight testing across the Defense aircraft and helicopter fleet. The training at ITPS met our requirements and our test pilots have proven very competent in national or multinational test programs".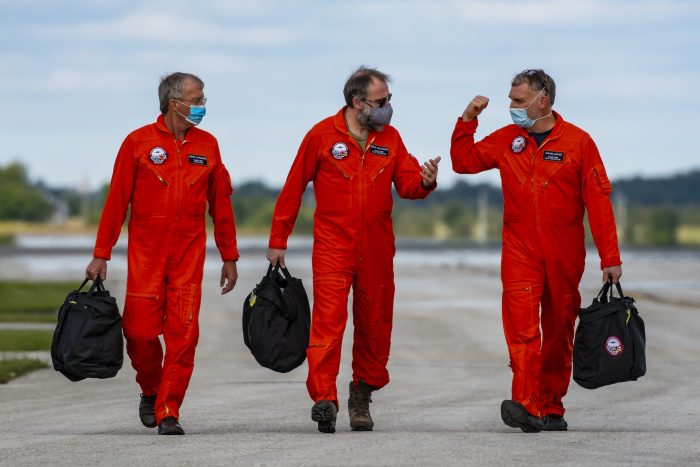 Other air forces cannot afford to train test pilots and flight test engineers regularly. When they do, the entire test and evaluation capability of that air force rests on those few individuals. Maj General. Ackbal Abdul bin Samad, Chief of the Royal Malaysian Air Force had this to say about ITPS: "The RMAF has had a long-standing relationship with the International Test Pilots school, dating back to the early 1990s. The quality of training provided by ITPS has always met or exceeded our expectations and following their training the small team of RMAF test pilots and flight test engineers have proved their value by successfully undertaking the full spectrum of flight testing required by the RMAF. The RMAF is very satisfied with the quality of training provided by ITPS".
International customers recognize the excellence of ITPS training, and they return because of the quality of that training. Sebastian Rommel, Lead Flight Test Engineer at Airbus Defence and Space, Germany summed it up: "What differentiates ITPS from other test pilot schools is that it will make every effort to meet the customer's requirements".