ITPS Announces Alan Uehara as Chief Theoretical Knowledge Instructor
March 26, 2023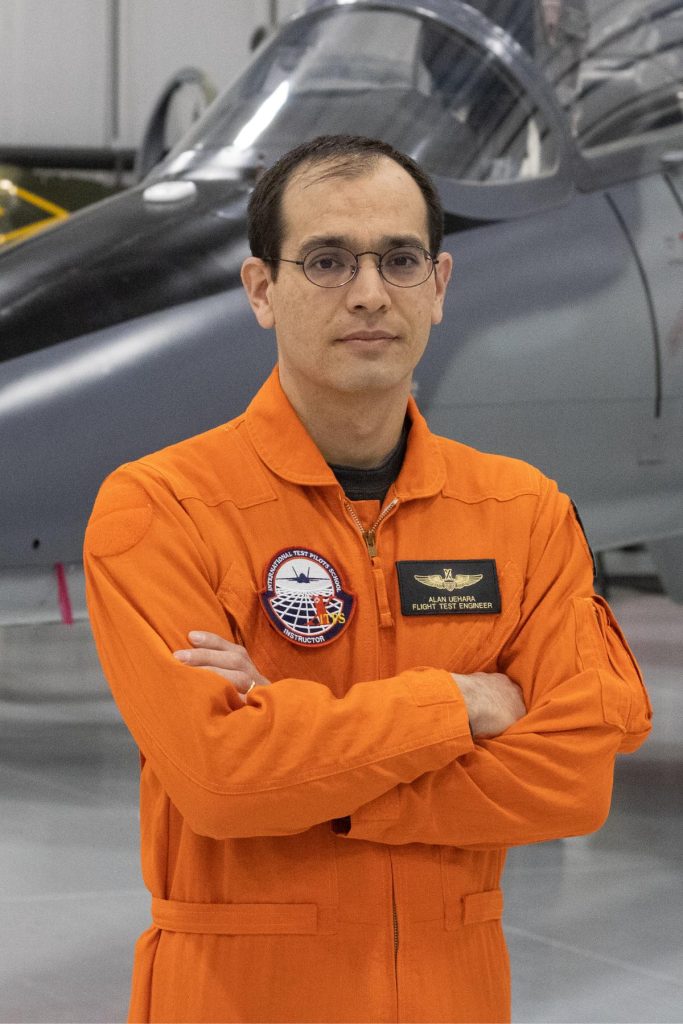 ITPS is pleased to announce Alan Uehara, Ph.D., as Chief Theoretical Knowledge Instructor. Alan began his career as a Fixed Wing Flight Test Engineer at ITPS with 15 years of experience and a strong background in Fixed-wing Aircraft Flight Testing and Flight Simulator Development focused on Flight Test training. He was an Instructor at the Brazilian Air Force Test Pilot School responsible for teaching flying qualities evaluation of High-Order Flight Control Systems. Highly skilled in developing flight simulation models for flying/handling qualities flight test techniques training and advanced Flight Control System evaluation training.
Alan was responsible for the planning, execution, management, data analysis, and report preparation of several flight test campaigns in performance, flying/handling qualities, high angle-of-attack, system evaluation, weapon system integration and testing, and data gathering for parameter estimation. He designed and implemented simulator Advanced Flight Control Laws and a Variable Stability Flight Control System for Flight Test Training to evaluate Advanced Flight Control Systems.
He has logged more than 400 flight hours as Flight Test Engineer in more than 20 types of aircraft. He was seconded to the German Aerospace Center (DLR) Ph.D. Candidate from Nov/2010 to Oct/2013 where he conducted scientific research on the multidisciplinary field of Cognetics. Alan earned a Ph.D Degree in Aeronautical Engineering at the Technical University of Braunschweig, TU-BS, Germany ( 2013). He holds a Master's degree in Aeronautical Engineering from the Technological Institute of Aeronautics, ITA (June 2008). Alan is a graduate of the Brazilian Air Force Flight Test Course – Fixed-wing Aircraft, Brazilian Air Force – Flight Test and Research Institute (IPEV), 2004.