HU-16 Upgrade – Enhanced Flight Vision Systems (EFVS)
August 18, 2022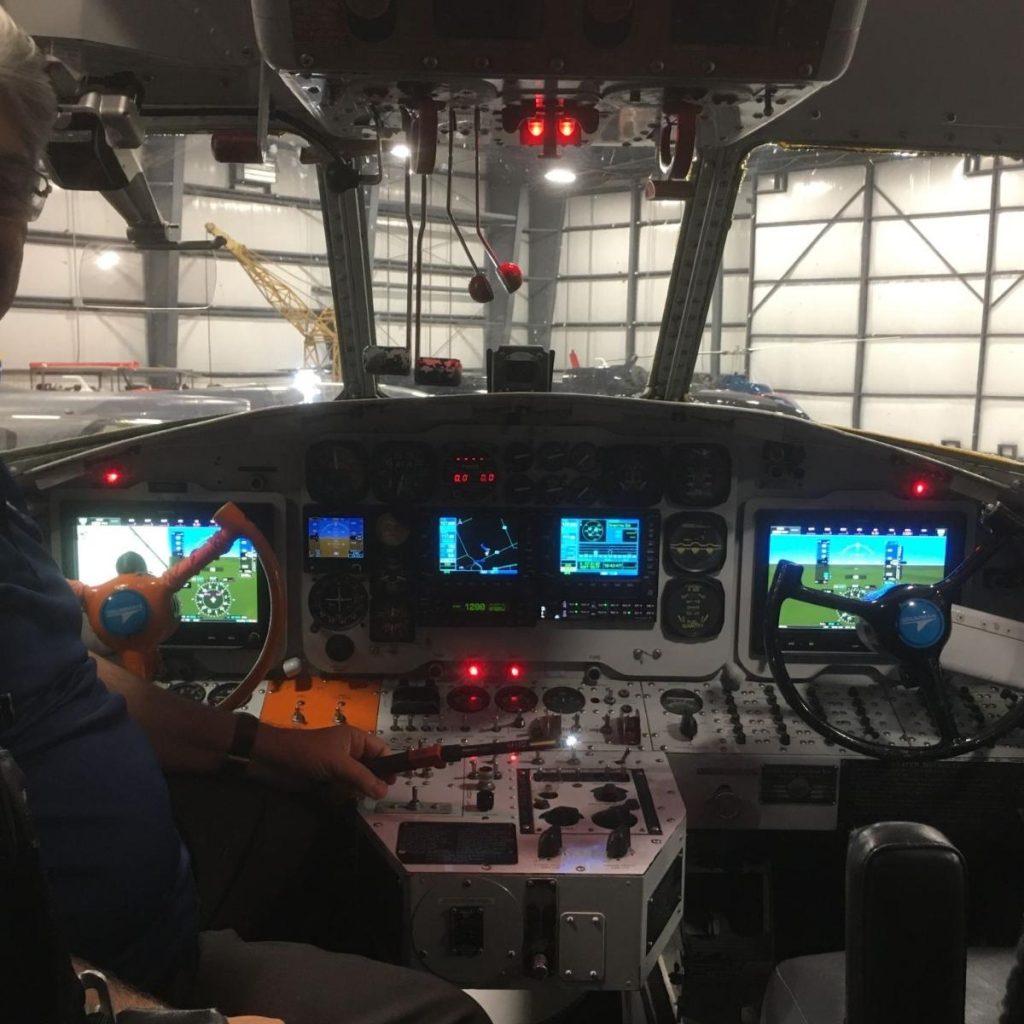 Our Grand Old Lady just got a facelift! It is now equipped with an Enhanced Flight Vision Systems (EFVS) featuring a Head-UP display and Maxviz 400 FLIR as well as Electronic Flight Information System, featuring dual colour touch-screen displays.
The avionics upgrade will render our HU-16 useful not only for transport category aircraft performance and flying qualities evaluations, but also for avionics systems flight testing including HUD and HDD evaluations, Electro-Optics and FLIR testing as well as Cockpit Workload measurement exercises.
Now for the fun part as we start the flight test programme!