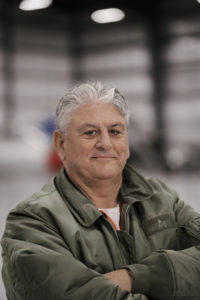 Giorgio Clementi
ITPS President, Test Pilot, Flight Test Engineer
ITPS PRESIDENT, TEST PILOT, FLIGHT TEST ENGINEER
Giorgio has 34 years of flying experience, 20 of which have been in flight testing. He holds a postgraduate certificate in Aerospace Engineering from Bristol University in the U.K. and an Airline Transport Pilot Licence. He is a graduate of NTPS 1990, Flight Test Engineer Course.
Giorgio's flight testing experience as a pilot and flight test engineer spans fixed-wing and helicopter, civil and military. He has been contracted by a number of major aircraft manufacturers on Part 23, 25, 27 and 29 certification projects. In these positions, he worked with the U.K. Civil Aviation Authority (CAA), the Swiss Federal Office of Civil Aviation (FOCA), Austro Control of Austria, the U.S. Federal Aviation Administration and Transport Canada.
Projects have included performance and stability and control flight tests, cockpit workload (AW-139, 109LUH at Agusta), natural icing flight tests (Embraer-145, Alenia C-27J, IPTN CN-235-200, Diamond DA-42), powerplant and systems certification and avionics systems (Grob G-180Spn).
Contracted by Diamond Aircraft to set up a flight test department in Canada, he conducted the initial proof of concept flight test for the D-Jet prototype as well as the whole Diamond piston-engine line.
Giorgio's military experience includes participating in the flight test of the Mirage IIIBZ upgrade for the South African Air Force. Subsequent experience includes stores certification and weapons testing, navigation systems, targeting pod and laser warning receiver tests.
Giorgio has over 24 years of experience training test pilots and flight test engineers and in designing and managing military training programs for customers from around the world. He has flown over 3,000 hours on more than 60 aircraft types. Giorgio is a member of the Society of Experimental Test Pilots and a member of the Society of Flight Test Engineers.