Congrats to Cyril Gennari – CAT-1 Test Pilot Graduate
March 1, 2023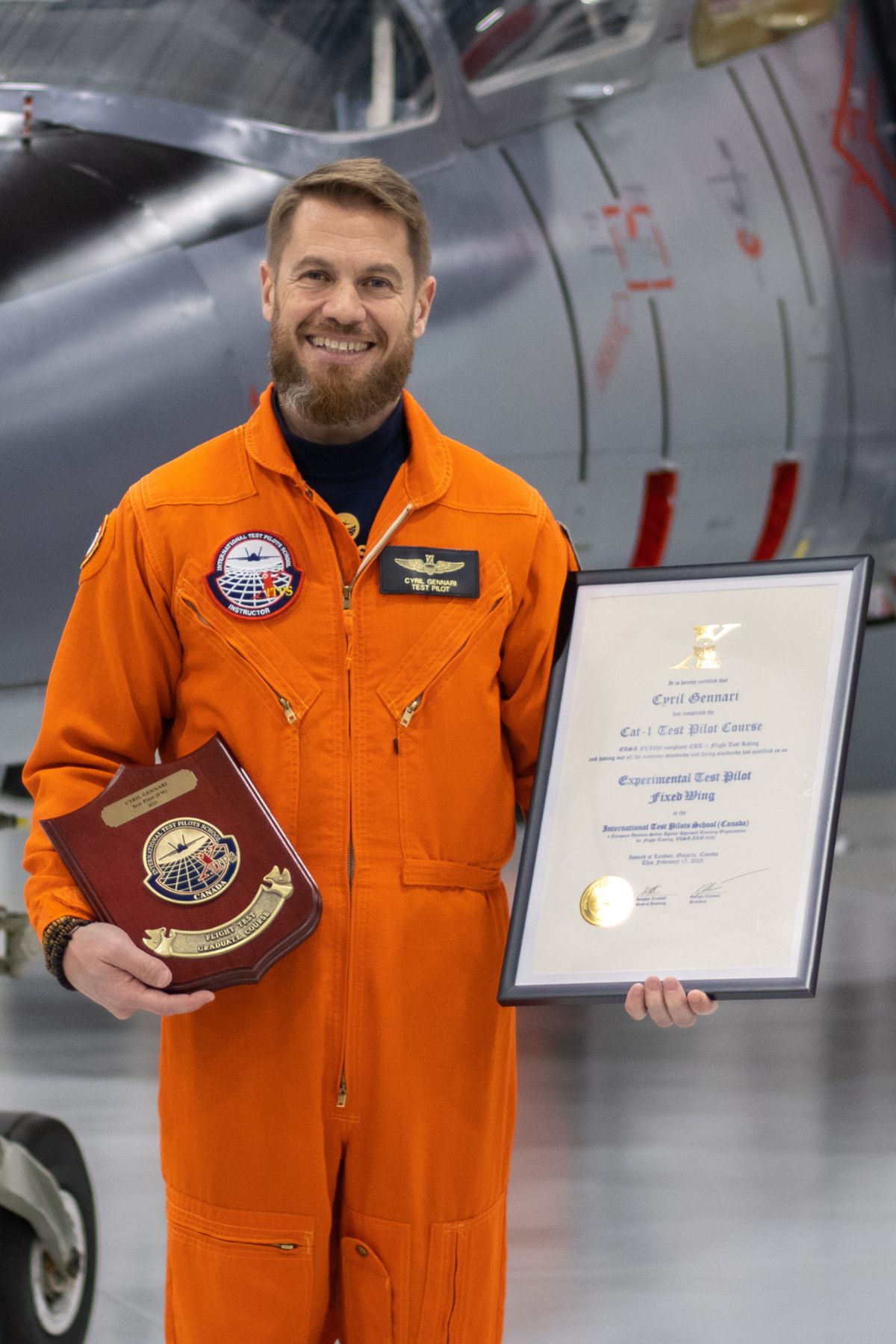 Congratulations to Cyril Gennari on graduating as an EASA CAT-1 Test Pilot (Fixed Wing)! Cyril has worked as an ITPS CAT-2 Flight Test Instructor while completing his studies in this challenging programme. A graduate of EPNER (2011), Cyril worked at the French Navy Flight Test and Experimentations Center as a Test Pilot and ATL2 Chief of Department testing the Falcon 50-20-10. At ITPS, Cyril has worked on technology such as our Adaptive Handling Qualities Aircraft (AHQA) that develops student learning in a variable stability system aircraft.
Since 2009, ITPS has sponsored almost twenty deserving students in our flight test training programmes. In addition to Cyril's graduation, ITPS has three more candidates scheduled to complete the flight test programme this year, including one working on his Master of Science in Flight Test Engineering.
Cyril, we are very pleased to add you to the ever-growing list of ITPS alumni.