Chuck Ellis Contributions to ITPS
May 23, 2021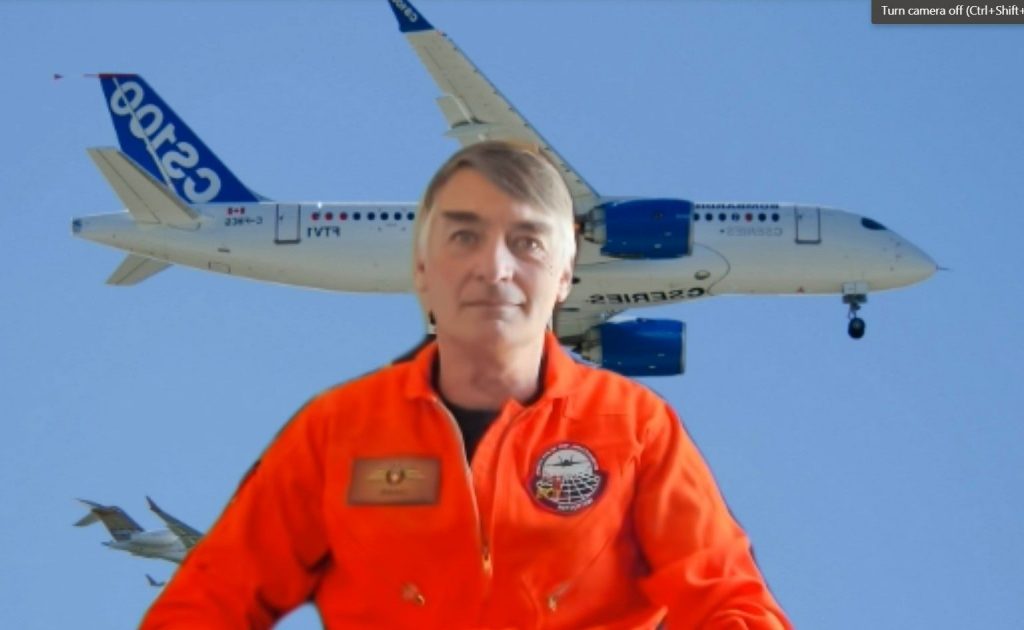 ITPS would like to recognize Chuck Ellis's contributions to our Graduate Test Pilot and Flight Test Engineer courses. Chuck joined ITPS as a consultant instructor in late June 2020. Formerly the Chief Test Pilot Bombardier, where, he captained the first flights of the CSeries aircraft, the first flight of the CRJ-900 aircraft, Copilot, First flight of CRJ-1000 aircraft, Copilot, First flight of the CRJ-700.
He has won multiple awards, including the Iven C. Kincheloe Award 2017, Society of Experimental Test Pilots and the Trans-Canada (McKee) Trophy in 2017, Canadian Aeronautics and Space Institute. He is a Fellow, Class of 2018, of the Society of Experimental Test Pilots. He holds a Bachelor of Engineering (Engineering Physics), University of Saskatchewan and a MSc (Aviation Systems), University of Tennessee. He served in the Royal Canadian Air Force and is a graduate of the US Air Force Test Pilot School Class 90B, having amassed over 9000 hours, in over 75 types. Chuck quoted:
"I am very excited to join the ITPS team. The depth of knowledge and breadth of experience of the ITPS team is truly impressive. I look forward to contributing to the success of ITPS and its students."
Great having you on the team Chuck!