Celebration for Graduate Students – Course 2021B
September 15, 2022
Congratulations ITPS Graduates!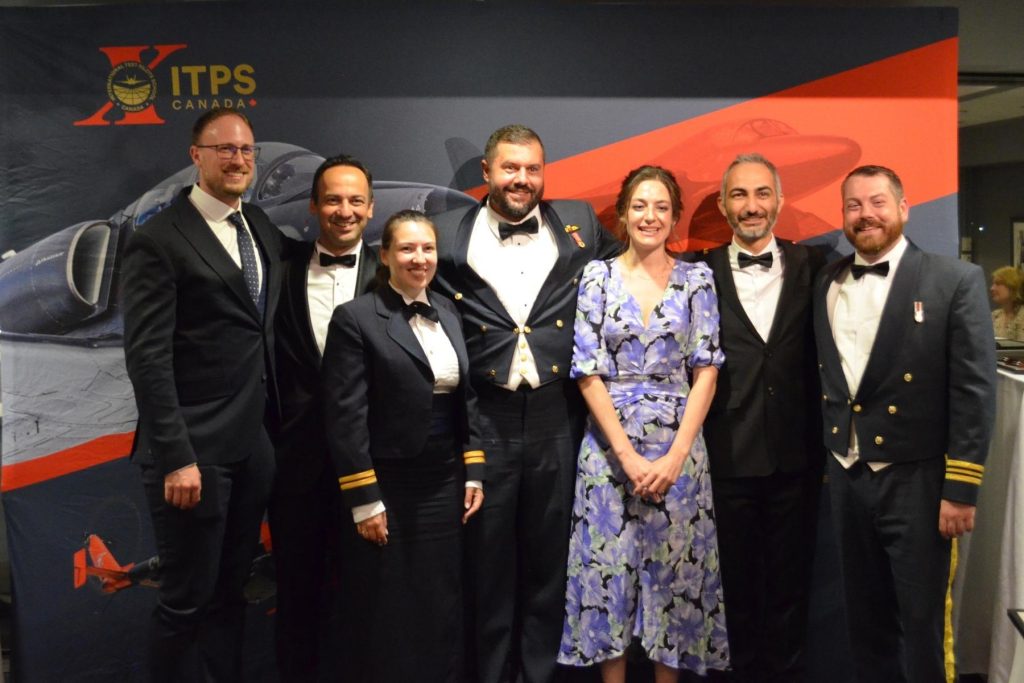 Seven outstanding students graduated this month from our one-year Test Pilot and Flight Test Engineer Graduate programmes. Four of these students had the opportunity to concurrently earn Master of Science in Flight Test Engineering degrees. We congratulate each of these Royal Canadian Air Force, Bundeswehr Technical and Airworthiness Center and Turkish Aerospace Industries students for their hard work in a very challenging programme. Working with many aircraft, including trips to several manufacturers, students validated the airworthiness and mission capability of fixed wing or rotary wing aircraft through planning, testing and reporting.
David Lohse, Fixed Wing Flight Test Instructor, was the Master of Ceremonies for this evening of celebration and excellent company. The Keynote Speaker was Perry Comeau, Chief Test Pilot for National Research Council, who welcomed graduates to the profession with valuable insights and lessons from his storied career in flight testing.
Course 2021B students were a pleasure to teach and will be a great addition to the Flight Test profession. Congratulations students and instructors on another successful graduate programme!