ITPS Announces New Attack Helicopter Simulator
August 30, 2022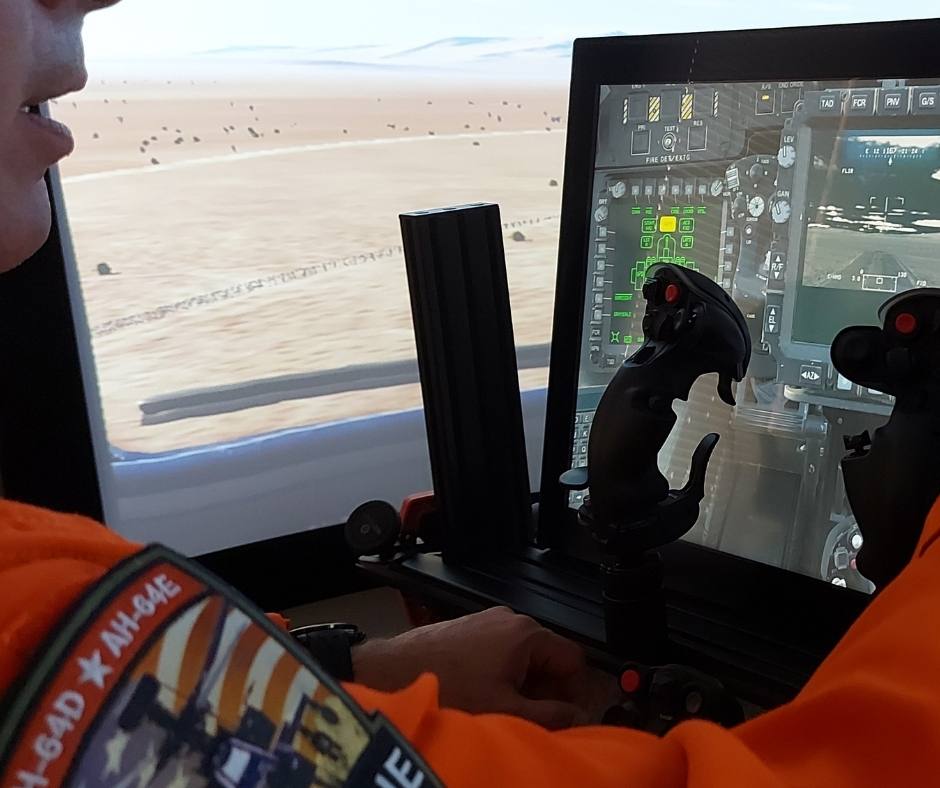 ITPS announces its new Attack Helicopter Simulator (AHS)
The key differentiators of the International Test Pilots School are our responsiveness to customer requirements and our engineering and simulation departments that leverage the latest technologies to deliver outstanding training solutions.
Whilst a one year Rotary Wing Graduate Course leading to an EASA CAT-1 Test Pilot rating has a common core for civil (the EASA CAT-1 rating is a civil helicopter test pilot rating focusing on civil certification of Part 29 helicopters) and military pilots, the emphasis on a military course is different in terms of avionics, sensors and weapon system testing.
Faced with a customer that needed teams trained for a civil certification project and an attack helicopter project, an urgent requirement arose for a training aid to teach attack helicopter systems testing. Our Advanced Aircraft Simulator Centre (AASC) rose to the challenge and developed rapidly a device featuring a fully-immersive Virtual Reality solution based on commercial-off-the-shelf software and hardware.
The project was headed up by Steve Bigg. Building on the experience gained on our Variable Stability simulator and Mixed Reality fighter simulator, Steve has produced a device that provides the experience of (Unclassified) attack helicopter and associated displays, targeting and weapon systems. Linked to our telemetry room providing an in-house capability to conduct a range of flight test exercises including simulated weapon system testing.
The Attack Helicopter Simulator, currently based on the Boeing AH-64D Block II, is an immersive and highly capable training tool for teaching students the intricacies of Helmet Mounted Display/ Weapons testing as well as integrated systems evaluations in a reconfigurable, touch screen and mixed/virtual reality environment.