Amit Alfia – Test Pilot Instructor (RW)
September 19, 2022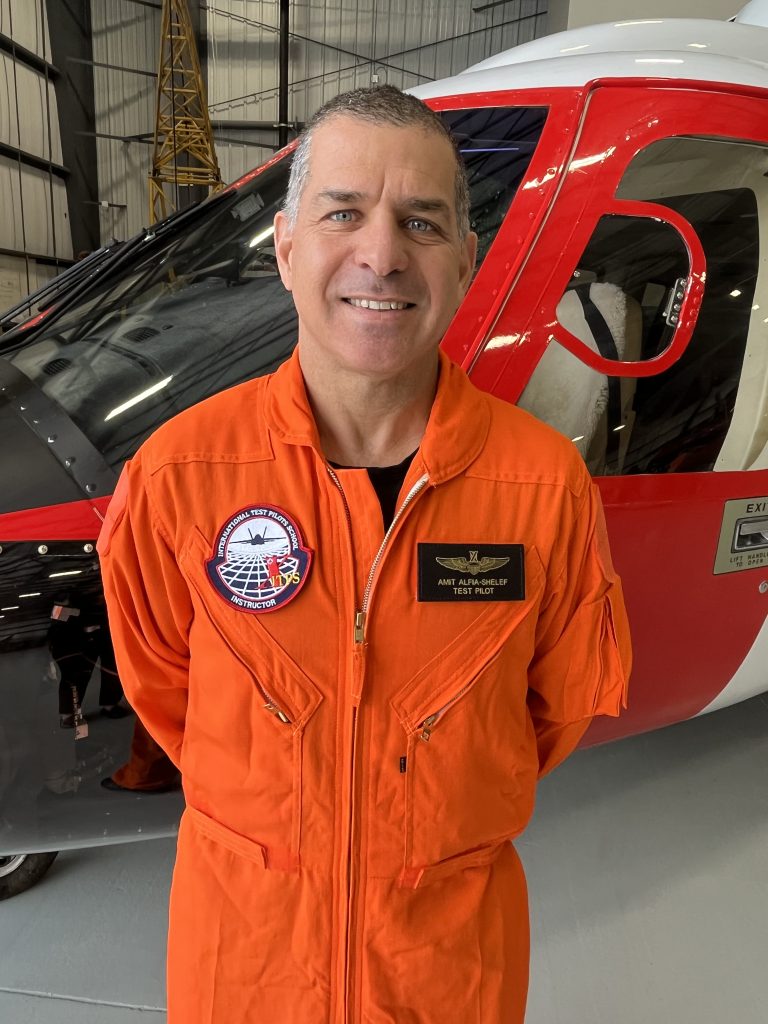 Welcome Amit Alfia to our international ITPS team. Amit is a former Israeli Air Force (IAF) helicopter pilot and a Rotary Wing Test Pilot. Given his almost three decades of experience in aviation, he has logged over 5,000 flying hours in 30 different types of aircraft. Amit graduated with honours from the Israeli Air force's (IAF) Flight Academy in 1995 and started his aviation career as a CH-53D pilot. 
He brings to ITPS nearly twenty years with the IAF providing him with a high level of technical expertise and practical experience in aviation. After passing his operational qualification with the IAF's CH-53D Squadron, he was stationed in the Flight Academy and progressed to Senior Flight Instructor. 
As an Operational Pilot, he flew more than 2,000 flight hours using Night Vision Goggles (NVGs). Amit graduated from the engineering Test Pilot course conducted by the U.S. Naval Test Pilot School (USNTPS) in Patuxent River, Maryland in December of 2010 and was recognised as an outstanding student. Since then, he worked as an RW Test Pilot at the IAF's Flight Test Centre (FTC) for over twelve years. He was the chief test pilot for the future heavy-lift helicopter program, examining the Chinook (CH-47F/MH-47G) and the new King-Stallion (CH-53K) helicopters. During this time, Amit honed his expertise in various flight test disciplines including advanced FBW flight control systems and avionics systems. A senior RW test pilot, Amit led high-risk training programs in the IAF FTC such as CH-53D and UH-60L flight characteristics (VRS and other), Bell-206 full autorotation, loss of tail rotor control techniques and AS-565 single engine shipboard landings on a frigate. In addition to his extensive flying experience, Amit earned a Bachelor of Science in Physics and Philosophy from Tel-Aviv University and graduated with honours in both. 
Amit says he "is excited to be in Canada and is pleased to have the opportunity to share his experience and passion for flight testing with ITPS students." Great to have you, Amit!