2022 – A record-breaking year!
January 5, 2023
News from ITPS
It has been a record-breaking year at the International Test Pilots School (ITPS) which celebrated the graduation of 21 Test Pilots and Flight Test Engineers on its Graduate 2022A and Avionics Systems Flight Test Diploma Courses on 17 December 2022. Together with the earlier 2021B Course graduation, a total of 28 graduates and 15 Master of Science in Flight Test Engineering students have graduated from ITPS in 2022. This most successful year at ITPS was capped by a wonderful gala evening and graduation dinner. The keynote address by Maj. Gen. (RCAF Ret.) Dave Wheeler, former Deputy Chief of Defence Staff and fighter pilot, highlighted the vital contribution the flight test profession makes to ensuring operational crews receive aircraft that are fit for the mission. After 26 years at the helm, Giorgio Clementi was happy to hand over control of ITPS to Stephen "Croc" Crockatt who takes over as Head of Training from January 2023 assisted by David Lohse, who has been promoted to Deputy Head of Training.
Fighter Weapons Instructor Course (FWIC) ITTC
The 2022 Fighter Weapons Instructor Course (FWIC) kicked off in June at the International Tactical Training Centre (ITTC) in London, Ontario, Canada. The Royal Malaysian Air Force (RMAF) sent the best of its fighter pilots to at innovative programme that turned graduates into Weapons and Tactics experts.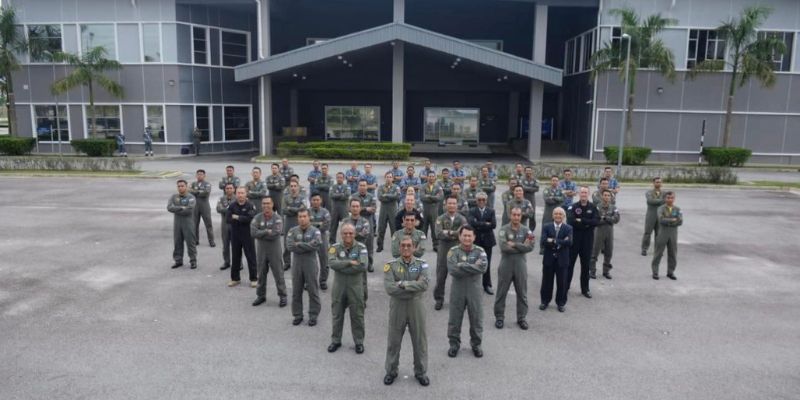 This ITTC programme employs, to a far greater degree than previous courses, networked combat simulators using virtual content blended with real-world scenarios for immersive mixed reality learning. The result is highly customisable missions, with lower training costs cost and environmental impact, to support tactical air training in Canada and the Combined Air Operations Exercise in Malaysia. This training in Malaysia was completed with an LFE exercise including in-flight refuelling, air-to-air and air-to-ground elements and a Thrust Vectoring Control demonstration.
ITPS Instructors Fly the Mighty Flanker
During the final LFE of the RMAF FWIC, our ITPS/ITTC instructors were invited to fly in a four-ship of SU-30MKM. They participated in in-flight refuelling, air-to-air and air-to-ground elements, and received a Thrust Vectoring Control demonstration by the SU-30MKM display pilot. It was an added bonus that both the Lead and Wingman were ITPS Test Pilot Graduates.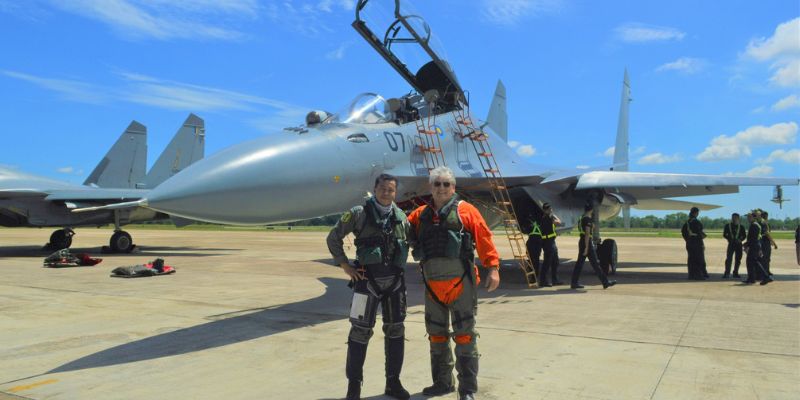 Attack Helicopter Simulator based on Boeing AH-64D Added
The simulation centre has increased its capacity to provide exceptional, cost-effective training with 17 simulators including fixed wing and rotary wing types for flight test and tactical training. An Attack Helicopter Simulator based on the Boeing AH-64D model was introduced in response to customer requests, leveraging our engineering and simulation teams to produce the latest technologies to deliver outstanding training solutions.
While a one-year Rotary Wing Graduate Course leading to an EASA CAT-1 Test Pilot rating has a common core for civil and military pilots, the military course varies in avionics, sensors and weapons systems testing. The Boeing AH-64D simulator meets the civil helicopter test pilot rating requirements, focusing on the civil certification of Part 29 helicopters.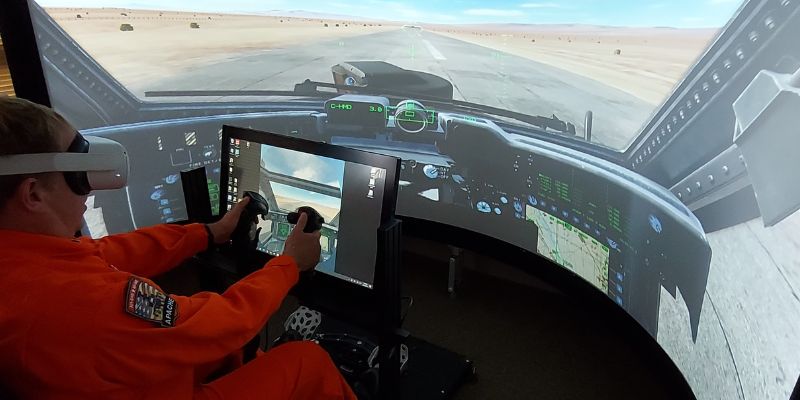 ITPS Graduate Students
Visits to Airbus and Leonardo in Europe
The Graduate Programme includes industry visits to fly new and unfamiliar aircraft. Our staff and students completed a busy European industry tour including flying the A320, A330 and A350 with Airbus in Toulouse, the C-27J with Leonardo in Turin and AW101, AW189, 169 and A109 Trekker, as well as the AW609 simulator at Leonardo Helicopters. Working with many aircraft, students validated the airworthiness and mission capability through planning, testing and reporting.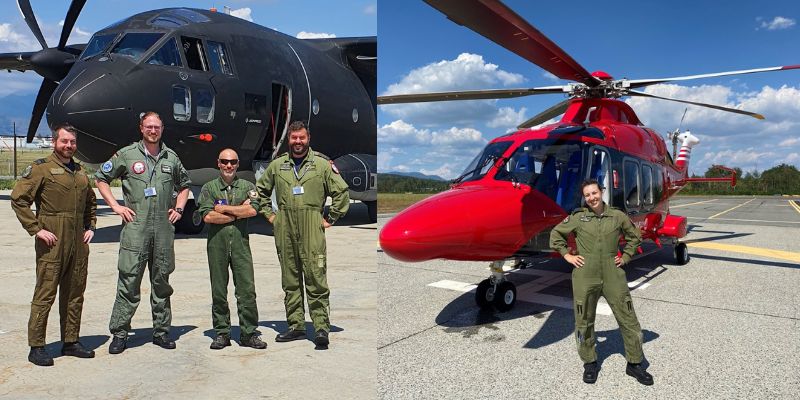 Congratulations ITPS 2022 Test Pilot and Flight Test Engineer Students
Seven outstanding students graduated from our one-year Test Pilot and Flight Test Engineer Graduate programmes in August 2022.  Four of these students had the opportunity to concurrently earn Master of Science in Flight Test Engineering degrees. We congratulate each of these Royal Canadian Air Force, Bundeswehr Technical and Airworthiness Center and Turkish Aerospace Industries students for their hard work in a very rewarding yet challenging programme.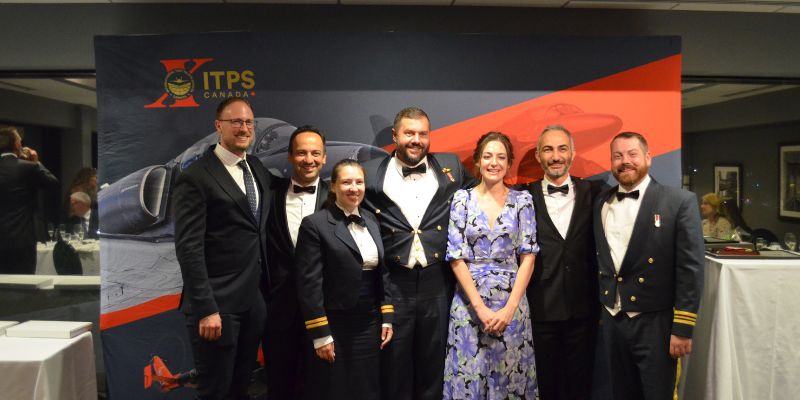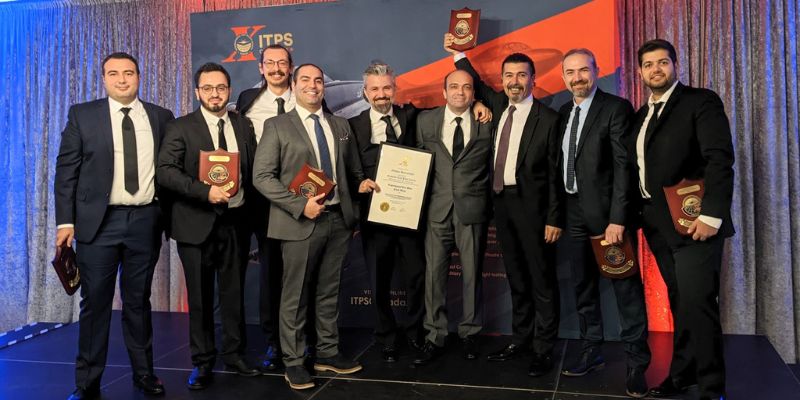 Upgrade to the Grumman HU-16 Albatross Seaplane
Our Grumman HU-16 Albatross seaplane is now equipped with an Enhanced Flight Vision System (EFVS) featuring Head-Up Display (HUD), Maxviz 400 FLIR and an Electronic Flight Information System featuring dual colour touch-screen displays. The avionics upgrade renders our HU-16 useful not only for transport category aircraft performance and flying qualities evaluations but also for avionics systems flight testing, including HUD and HDD evaluations, Electro Optics and FLIR testing and Cockpit Workload Assessment exercises. The Flight Data and Map and TCAS can be monitored on up to six iPads. This upgrade makes our seaplane the only glass cockpit, dual HUD and EFVS-equipped Grumman Albatross in the world!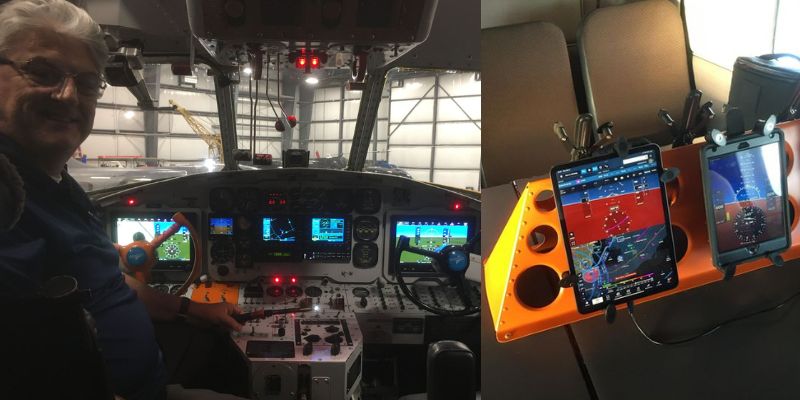 ITPS School Growth
ITPS has achieved tremendous growth over the past three years in all divisions. This photo day features students in Graduate Test Pilot and Flight Test Engineer courses, Avionics Systems Flight Test Diploma Course and the Fighter Weapons Instructor Coursedn to our full-time staff.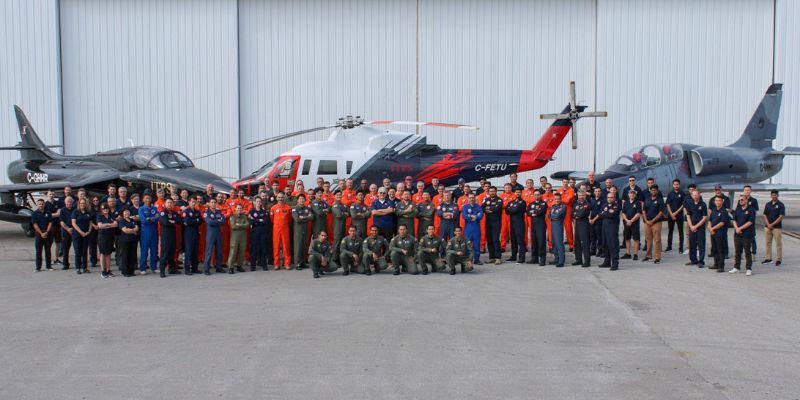 ITPS adds more instructors to its International Team
As our student numbers increase, we continue to grow our flight test instruction capabilities. ITPS focuses on small class sizes and the best learning experience. Instructors are also key to evaluating our research and development projects.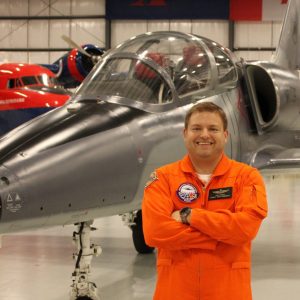 Guy Lynch
Flight Test Instructor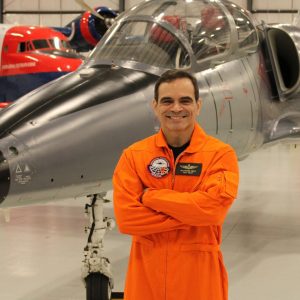 Alexandre Fiorenzano
Test Pilot Instructor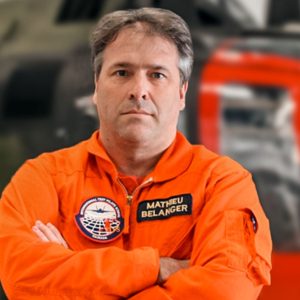 Mathieu Belanger
Assistant Flight Test Instructor, Student
53rd International SFTE Symposium at ITPS
The SFTE Annual Symposium with the Canadian SFTE Chapter was a smashing success. A record 27 papers were delivered on a range of flight test-related subjects, and the event included a panel discussion with industry leaders. Giorgio Clementi received the Kelly Johnson Award for excellence in Flight Test Engineering. Visit the SFTE.org website for more information about this exciting event that ITPS hosted.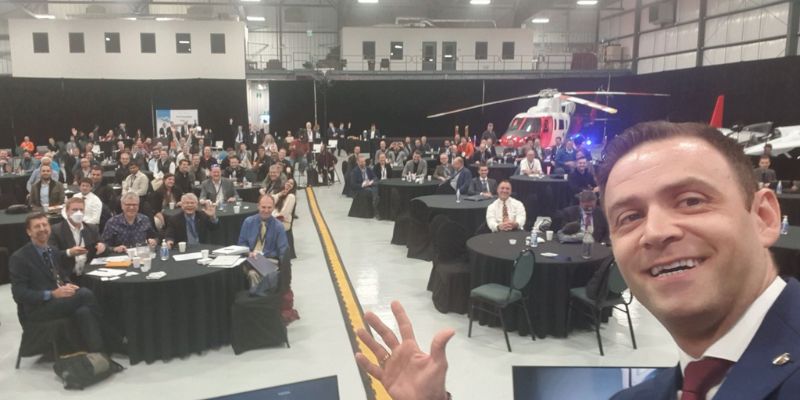 ITPS and Giorgio Clementi gain global recognition through excellence
Giorgio Clementi was the recipient of two international awards from leading professional societies in the Aerospace industry: the Society of Experimental Test Pilots (Tony LeVier award) and the Society of Flight Test Engineers (Kelly Johnson award).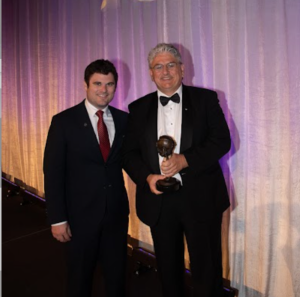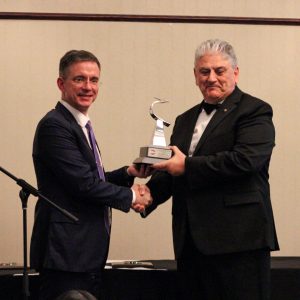 Adaptive Handling Qualities Aircraft (AHQA) Assessment
The AHQA is another valuable training tool added to the ITPS fleet. The first student flights happened this fall with live data available in our world-class Telemetry Room. Dave Mitchell assessed the aircraft, Handling Qualities Expert and co-author of Mil-Std-1797 and ADS-33E as an effective tool for teaching flight testers handling qualities and Digital Flight Control Systems (DFCS) testing. AHQA is able to demonstrate the effect that changes in stick force gradient, command gain, and time delay can have on handling qualities and PIO.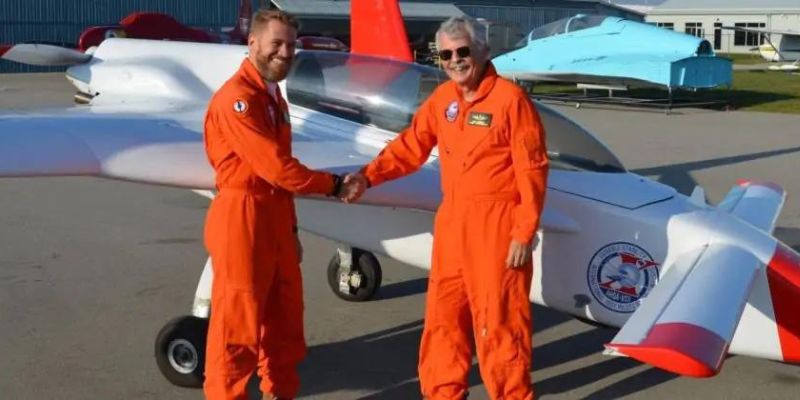 ITPS becomes Carbon Neutral in 2022
ITPS has partnered with LivClean, a carbon offset retailer. Through the partnership, ITPS's carbon offset purchases will support the Great Bear Forest Carbon Project, located inside the traditional territories of the Haida Nation, British Columbia, and home to the largest remaining intact coastal temperate rainforest in the world. ITPS is proud to have reached this goal in 2022 and will continue this achievement in 2023.
We look forward to 2023 and welcome new and returning students to our school. Several new Air Forces are sending students to Canada as well as ITPS continues to offer high-quality instruction and flight test contracts in other countries.
ITPS would like to wish all our clients, students, suppliers and staff a happy and safe holiday season.