Dilli Babu M., Ph.D. Joins ITPS as Flight Test Engineer Instructor
September 5, 2023
Wing Commander (IAF Ret.) Dilli Babu M., Ph.D. joins the International Test Pilots School as a Flight Test Engineer Instructor. Dilli hails from Chennai, India and gained extensive flight testing and instructional experience with the Indian Air Force (IAF), having served 20 years as a commissioned officer. He graduated as a Flight Test Engineer (FTE) with instructional grading from the IAF Test Pilot School and was also awarded the Master of Technology degree with Distinction. He has over 400 hours of flight test experience as an FTE, in 15 types of fixed wing aircraft including Sukhoi 30 MKI, Mirage 2000, Jaguar, Hawk Mk 132, Antonov 32, Hawker Siddeley HS748, Dornier 228 etc. He was Lead FTE of the prototype aircraft, Saras, India's first indigenous transport aircraft, including developmental flight tests toward certification requirements. His extensive flight-testing experience includes performance evaluations of various classes of multiengine propeller aircraft such as An 32, HS748 and DO228, developmental flight testing and integration of weapon stores and aircraft systems. His experience includes participating in defining the route to certification, for the 50KN class prototype aero-engine, Kaveri, indigenously developed in India. He was also involved in spin testing of the prototype turboprop trainer aircraft, HTT-40, as part of user trials, and developmental flight testing of Astra, India's first indigenous air-launched BVR missile, including as onboard FTE for live launch flight trial campaigns.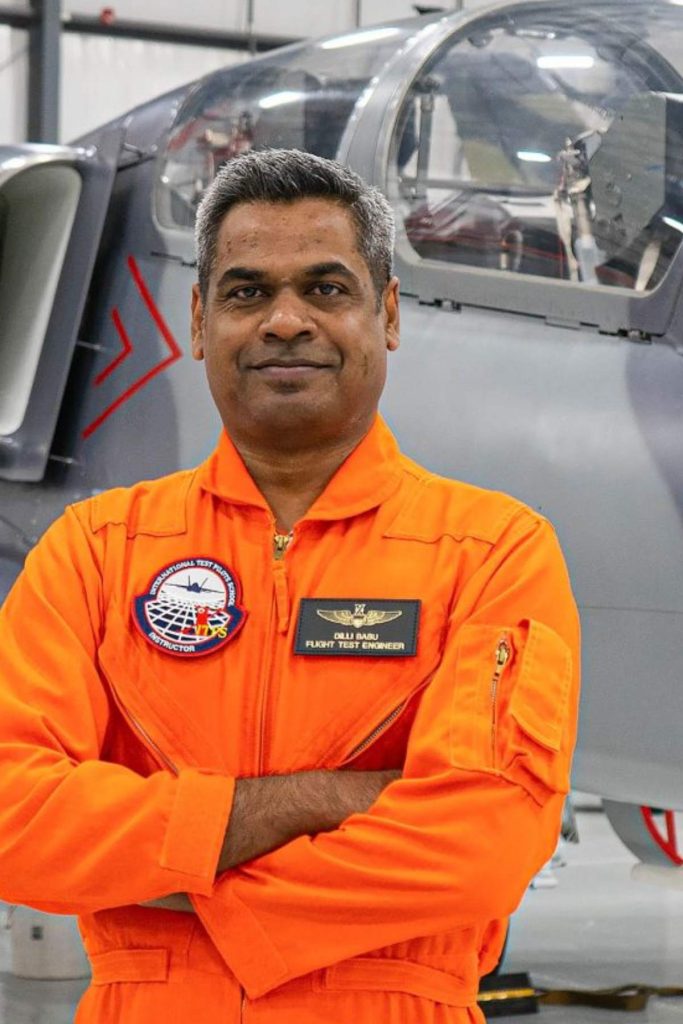 Dilli served as an FTE Instructor at IAF TPS and has extensive instructional experience in teaching academics and instructing during flight test exercises. Dilli's Ph.D. research addressed estimation of pilot workload using eye gaze tracking including its application as a direct cockpit display controller as well as pilot inceptor workload and pilot visual scan pattern studies. He has published papers in peer-reviewed international journals and has presented in various SFTE and SETP symposiums. He is a founding member of the SFTE India Chapter and SETP India Section and is a member of the SFTE Technical Council.
The ITPS Post Graduate faculty now boasts five Ph.Ds, including seasoned flight test professionals. According to Dilli: "I am proud to join the impressive Instructor cadre at ITPS. I am eagerly looking forward to sharing the unique experience and the passion for flight testing with the highly experienced instructors of diverse backgrounds from various nations (from every continent) and the many international students."
The International Test Pilots School is an EASA Approved Training Organization and the biggest independent school of experimental flight testing in the world. ITPS is a fully Canadian accredited Post Graduate Degree granting institution and its Masters degrees are recognized worldwide.